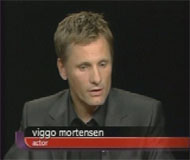 Crooks & Liars has a great clip of Viggo Mortensen — or Aragorn, to most people — talking politics on PBS's Charlie Rose Show.


C&L writes: "Viggo hammered the Bush administration Friday night on Charlie's show. His arguments were well thought out and sincere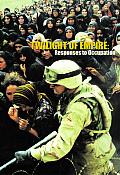 whether you agreed with him or not. I didn't know that he was that politically engaged."


Oh yes! In fact, he edited and wrote for a book about the Iraq war and occupation: Twilight of Empire: Responses to Occupation, which includes essays by Joe Wilson, Naomi Klein, Medea Benjamin, and many more. Another of the book's editors is our own Other Lisa. O P E N T H R E A D . . .