We've finally got a domain name over at Howard-Empowered People. Come check out the celebratory post, complete with dancing, um, critters of different sorts.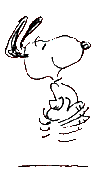 http://www.howardempowered.com/
While you're there, take a look at the right sidebar–there are now direct links to all of the interview transcripts we've posted so you can find them easily.