Welcome to the
Froggy Bottom Cafe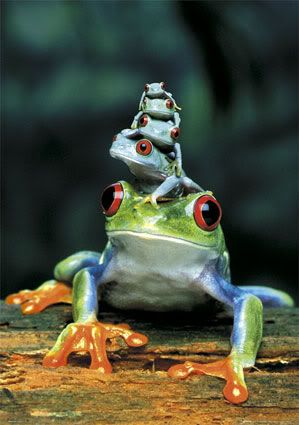 Newbies, Lurkers and Splashers
hop on in cuz we're takin' a trip down memory lane!
On January 24th:

1848 James Marshall was the first to discover gold in California, at Sutter's Mill near Coloma.
1916 The US Supreme Court ruled that income tax is unconstitutional.
1916 Conscription was introduced in Britain.
1935 Beer in cans was first sold, in Virginia, USA, by the Kreuger Brewing Company.
1952 Vincent Massey was the first Canadian to be appointed governor-general of Canada (-Sept 1959).
1962 French film director François Truffaut's Jules et Jim premiered in Paris.
1978 A Russian satellite crashed near Yellow Knife in Canada's Northwest Territory.
1990 Japan launched the first probe to be sent to the Moon since 1976; it placed a small satellite in lunar orbit (March).
1991 More than 15,000 Allied air sorties were flown in the Gulf War, with 23 aircraft lost.

Dates courtesy of Historytoday.com
How are the fates treating you today?