Still pretty in Pink!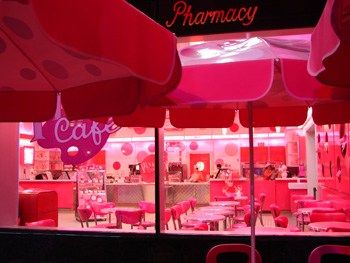 Newcomers welcome!
This is an all-night Cafe!
Beer on tap, Coffee on perk.
Goodies on the platters.
| | |
| --- | --- |
| Protest signs are in their regular spot next to the door | Please recommend (and unrecommend the Cafe/Lounge from earlier) |
That color looks good on you!