Welcome back.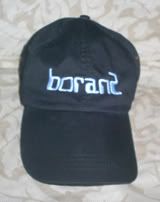 This week I'll be continuing with our painting of the 1950 Hudson Hornet seen in the photo directly below.
When last we were together I had completed much of the car and some of the roadway. The photo directly below shows the painting as it appeared at the end of last week's post.
Since that time I've begun the background. To be more exact, I'm playing with the colors. I like the ochre with the black of the car but I must find a way to work that color into another part of the painting. It will make for more unity. So I'll play with the roadway a bit and see what works.
I'd also like to try to do the same with blue so the sky is pulled into the painting. But that will likely go into plant shadows that will be painted on either side of the car.
The current state of the painting is seen in the photo directly below.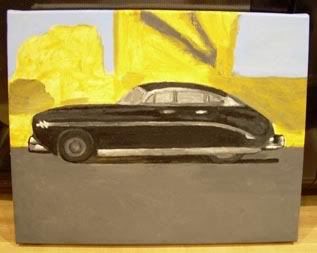 Please feel free to place your comments or images below.
See you next week with more.