Welcome back.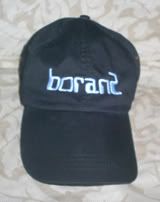 This week I'll be concluding our painting of the 1950 Hudson Hornet seen in the photo directly below.
When last we were together, the painting appears as it does directly below.
Since that time I have completed the painting. I had thought about adding a foreground comprised of something more than just mottled roadway. After some wavering (and prodding from Miss Devore), I added moreplant growth. The final painting is seen directly below.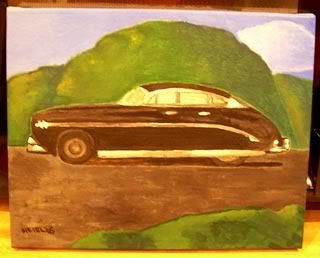 Note that I've attempted to have the new foreground material roughly match the earlier objects in the background. The car has now become merely another object in a more complete landscape. I've also added a cloud in the revised sky.
Directly below is the painting as seen in a frame that I had originally used for another piece. It works fairly well with this one.
Next week we will start an entirely new work. See you then.