Welcome back.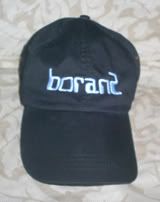 This week we'll be continuing with the painting that was inspired by the Sedona, Arizona scene seen in the photo directly below.
When last we were together, the painting appeared as it does in the photo directly below.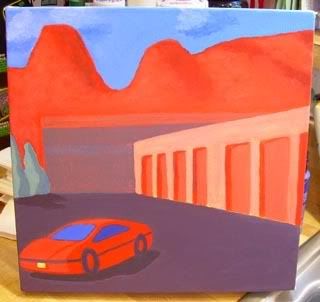 Since that time I have continued to work on the painting. Most notably, the color of the building on the right side has had a significant color change. Again. I hated the prior color. Looking back at the Sedona painting from earlier this year that inspired this 4 color painting, I realized that the buildings were best left as drab blocks. I've done that and added a plant in front. The plant serves to bring over to the right the sense of bright light and to carry over the green color to a second area of the painting. It's always good to have a color appear in more than one place in a painting. This brings a sense of consistency and continuity. The shadow of the new plant adds something of interest to the rather vast parking area.
I've also changed the buttes a bit, but nothing very radical. The plants to the left have had a bit of a color change and I've started to work on the central building. The dark area will be changed before we're done.
The painting as it currently appears is seen in the photo directly below.
That's about it for now. Your comments are always appreciated. See you next week.