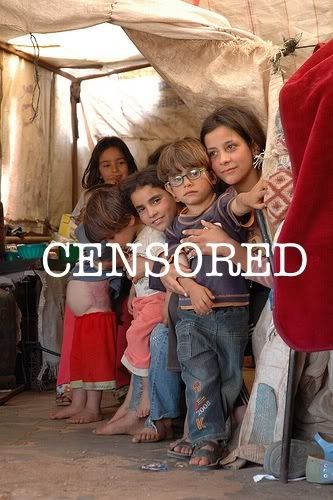 In this article, Stanford pulls down Jewish photographer's photos! Where's the ADL?, Cecilie Surasky of Muzzlewatch, a subsidiary of Jewish Voice for Peace, reports on yet another attempt to "stifle open debate about US-Israeli foreign policy," which is what Muzzlewatch is all about. Jewish Voice for Peace is a national grassroots peace organization dedicated to promoting a US foreign policy in the Middle East based on peace, democracy, human rights and respect for international law.
According to Cecile Surasky,
Yes, it's true. Censorship at Stanford.

After only 2 days, in response to complaints (which have not been made public), Stanford University removed photographs on April 9 by Lisa Nessan, a young Jewish photographer and peace activist who has spent a great deal of time in Israel and the Palestinian Occupied Territories.

The campus group Students Confronting Apartheid by Israel (SCAI) writes that it was "part of their "Women Under Fire" series that highlighted Jewish resistance to Israeli apartheid," and that:

… the administration of Stanford's "Old Union" building removed our display on Wednesday, April 9th, without successfully reaching any SCAI student to notify them of the decision to remove the photos.

Before being displayed, the exhibit was presented to the Old Union administration and approved to be exhibited April 7-April 21. Despite this approval, the exhibit was removed as mentioned earlier.

In a recent meeting with the Director of Old Union, she explicitly stated while she has the authority to re-instate the exhibit, she has no intention of Old Union being a place of free political speech for students; and while she could not present any policy to this end, she claims that "controversial political exhibits" have no place in the building. This comes just several weeks after another student organization put up a photo display illuminating "acts of intolerance" at Stanford.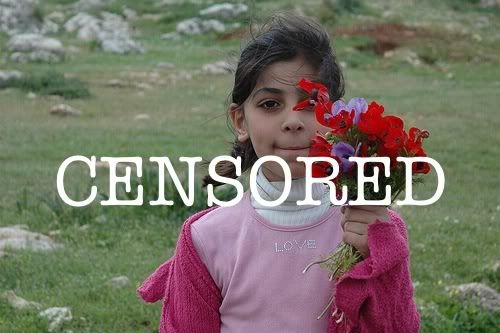 Muzzlewatch posted 4 of the offending 10 photographs. The rest may be seen here: http://www.flickr.com/photos/25736662@N07/
Students at Stanford asked supporters to send e-mails of complaint to the Old Union Administration at jsmith-laws-at-stanford.edu. CC your comments to ahianan-at-gmail.com.