Welcome back.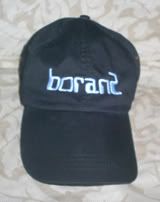 This week we will be continuing with the new painting that I started last week, the Victorian house in Las Vegas, New Mexico, seen in the photo directly below. As usual, I'll be using acrylics. This one is large for me, the canvas is 11×14.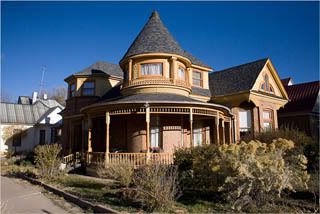 When last seen, the painting appeared as it does in the photo seen directly below.
Since that time I have continued to work on the painting.
I've continued to work on the building facade. The windows have received badly needed attention. They now appear in pale blue and white. Those below the porch roof have shadowing as is seen in the original photo. Also below the porch roof, the wall and windows have now been properly arranged. Previously I had the windows where solid wall should have been.
In the background, the buildings to either side have been painted in pale shades. These keep them separated visually and convey a sense of some distance. Finally, the sky has received dramatic clouds, also resembling mountains as per Madame boran. Choose your own version.
The current state of the painting is seen in the photo directly below.
That's about it for now. I'll see you next week. As always, feel free to add photos of your own work in the comments section below.