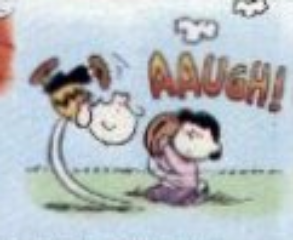 Israeli PM, Palestinian leader visit France, vow to work toward peace
This article was filed Sunday morning, July 13, 2008, by the Associated Press. It reported:
PARIS – Israeli Prime Minister Ehud Olmert said Sunday that Israel and the Palestinians have never been as close to a peace deal than now.
Palestinian leader Mahmoud Abbas, standing with Olmert at the French presidential palace, said both sides are "serious and want to achieve peace."
Both men, Olmert and Abbas, reportedly held talks on Sunday with French President Nicolas Sarkozy, who wants Israel to settle for the two-state solution. This meeting occurred ahead of a summit launching the Union for the Mediterranean, which brings together leaders of 40 nations in Europe, the Middle East and Africa.
Said Olmert::
We have never been as close to a possible (peace) agreement as today.
What incredible bullshit after the fall of Annapolis, and the deflection of Bush's last minute directive concerning a peaceful solution, even while Israel continued its relentless occupation and colonizing activity in the West Bank.
Bush calls for end of `occupation' of Arab lands
Bush, as we recall, called for `painful concessions' from both sides, and on Jan. 10, 2008 predicted success within year. You could just hear every Zionist faction in Israel, from Labor to Likud, laughing at this Bush proposal:
There should be an end to the occupation that began in 1967. The agreement must establish Palestine as a homeland for the Palestinian people, just as Israel is a homeland for the Jewish people. These negotiations must ensure that Israel has secure, recognized, and defensible borders. And they must ensure that the state of Palestine is viable, contiguous, sovereign, and independent.
So is Sarkozy nuts?
The Associated Press article continues: but, but, but….
Little overt movement toward a deal

Repeated rounds of Israeli-Palestinian peace talks since a peace conference in Annapolis, Maryland, last year have produced little movement.
What a joke. As during the Camp David/Taba negotiations in 2000, which produced the so-called "generous offer," nothing has changed. In fact, Israel is continuing to expand settlements, and even enlarging the notion of settlements as we speak. There are over 150 so-called "legal" settlements in the West Bank, and about 100 so-called "illegal" ones. To get around the illegality (all settlements are illegal by international law), Israel is now allowing these illegal settlements, largely located on hilltops around the West Bank, to change their names and become associated with the closest legal one as a "suburb." So now we have, as Jimmy Carter contended, over 250 settlements in the West Bank, which enlarge everyday. Settlements were "off the table" during the 2000 negotiations, and presumably they will be off the table in the future.
This advise is almost axiomatic: never listen to what Israel says, look at what it does, if you really want to know Israel's intents, in this case, its view of peace between the Israelis and Palestinians. They keep saying it again and again with their actions: Israel wants land not peace (again, quoting Jimmy Carter).
(Facsimile of the peanuts cartoon reproduced in accordance with criteria for fair use of cartoon material.)