Hello again painting fans.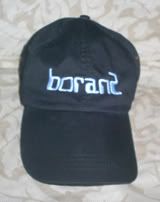 This week we'll be continuing with the painting of the Sedona butte.
The photo that I will be using is seen directly below.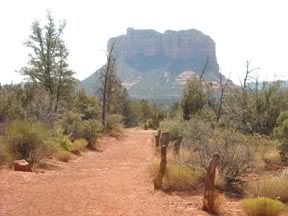 I'll be using my usual acrylics on an 8×10 canvas.
When last seen, the painting appeared as it does in the photo directly below.

Since last time I've continued to work on the painting.
I've muted the colors of the butte a bit. In applying a very thin layer of white paint, the butte takes a step or two further into the distance. This effect may not come through well on your monitor but a comparison with the earlier photo above is helpful.
Making their first appearance are some of the tree trunks seen in the source photo. I'm not planning on having as many as the photo. And frankly, I just couldn't bring myself to paint a tree accross my precious butte. The trunks began with a dark brown overlaid with a thin ochre. There is still much more to do.
Finally, I've added the posts seen at the trailhead and the large rock.
The current state of the painting is seen directly below.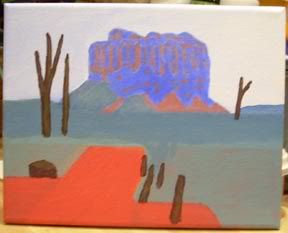 That's about it for now. Next week I'll have more progress to show you. See you then. As always, feel free to add photos of your own work in the comments section below.
Earlier paintings in this series can be seen here.