Hello again painting fans.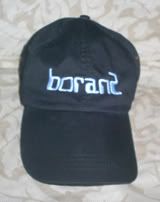 This week I'll be continuing with the twilight Huson river painting. I'm using the photo seen directly below.
I will be using my usual acrylics on a small 4 by 5 inch gallery-style (thick) canvas.
When last seen, the painting appeared as it does in the photo directly below.
Since that time I have continued to work on the painting.
Where to begin? I've added the overpass railing. Below, the roadway has texture and shadows of gray and blue. Beyond the overpass, the large mountain is fully reflected in the water. The dark mass of the wooded peninsula appears in the middle ground. Beyond that, the railroad bridge passes over the water. The painting is now finished. This one was very quick.
The current and final state of the painting is seen in the photo directly below.

That's about it for now. Next week I'll have a new piece to show you. See you then. As always, feel free to add photos of your own work in the comments section below.
Earlier paintings in this series can be seen here.