Hello again painting fans.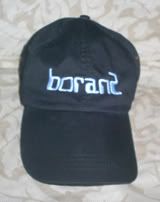 This week I will be continuing with the painting of the turreted Cape May house. I'll be using the photo seen directly below.

When last seen, the painting appeared as it does in the photo directly below.

Since that time, I have continued to work on the painting.
I've now applied paint to each of the major elements of the painting. I now have a dilemma. In the past, I've often painted shadows in shades of blue, as seen here on the left side of the structure. However, in one of my older paintings, I used various shades of gray with white for the highlights. The shadows were the deepest of the grays. Such an approach would be more consistent with the photo but I do like the blue shadows seen here. I'll have to think about this for a bit. You'll be able to see the result next week. In the meantime, the current state of the painting is seen in the photo directly below.

That's about it for now. Next week I'll have more progress to show you. See you then. As always, feel free to add photos of your own work in the comments section below.
Earlier paintings in this series can be seen here.