Hello again painting fans.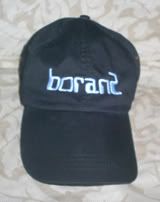 This week I'll be continuing with the painting of the Ferrari F430. I will be using the photo seen directly below.
<r>
I'm using my usual acrylic paints on a 5×7 canvas.
When last seen, the painting appeared as it does in the photo directly below.
Since that time, I have continued to work on the painting.
I've addressed several areas for this week's installment. First, there's that bright green background. The final version will not look at all like this but for now it provides your color-challenged host with a nice foil for the car. Newly covered in paint are the the lights, wheels (or rims for the gearheads on attendance) and the exhaust ports. The body has a fresh coat of black but this will not be the last. Finally, the stripes on the pavement have been darkened.

The current state of the painting is seen in the photo directly below.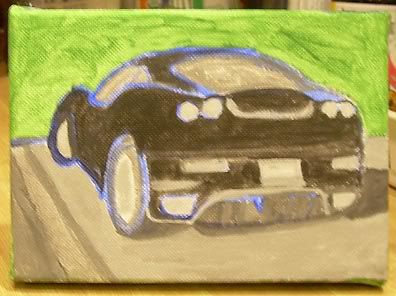 That's about it for now. Next week I'll have more progress to show you. See you then. As always, feel free to add photos of your own work in the comments section below.
Earlier paintings in this series can be seen here.