My daughter and I visited the OccupyPortland Camp on Saturday.
On Sunday, me and my husband marched with BOHICA and Veterans for Peace with the Mayor's Office, the Policemen, the Portland Marathon Officials and The 99%. Imagine!
Here's my favorite sign: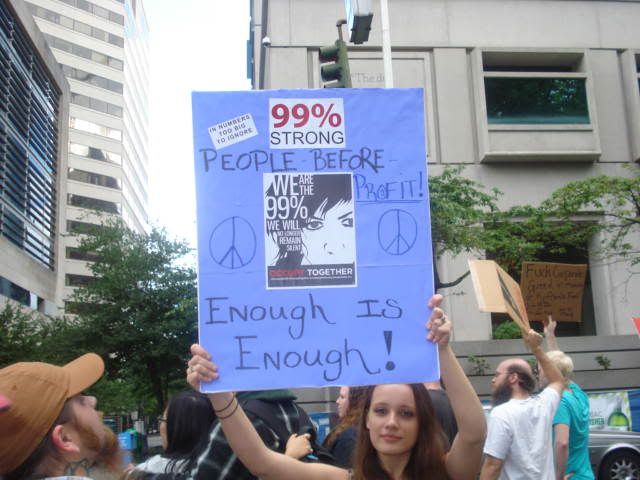 My Daughter being recorded for an #OWS montage: "Hello, my name is Danni, I'm a high school student in Portland, Oregon and I AM THE 99%!"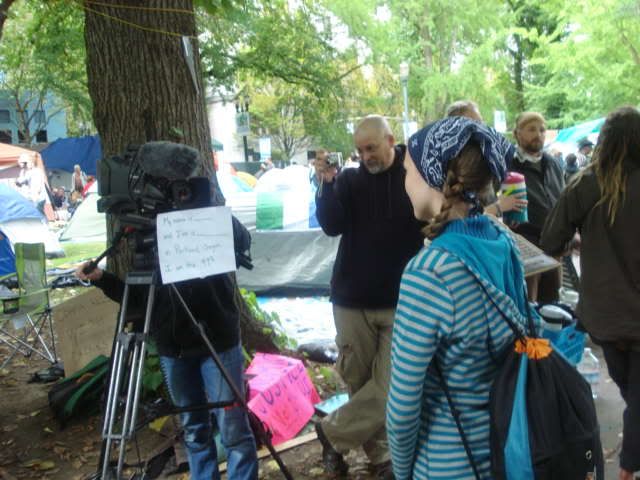 Definite Trouble Makers
(Me and BOHICA)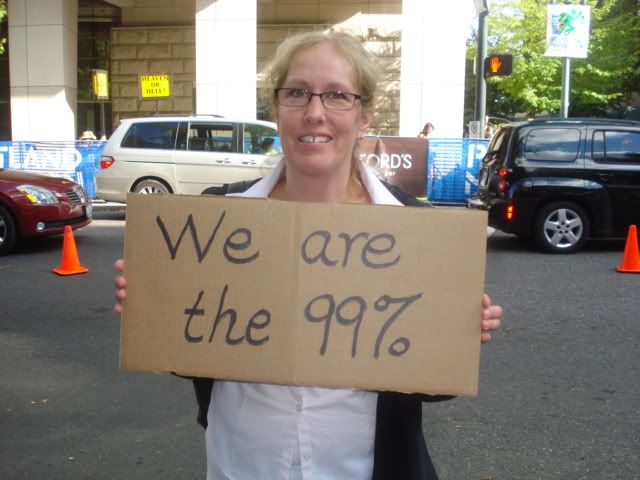 Danni taking it all in
Danni found a "safe place"
It's probably illegal to climb a tree in the city.