Hello again painting fans.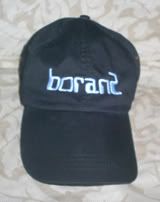 This week I'll be with the painting of the Physick Estate in Cape May, New Jersey. It is seen in the photo directly below. I'll be using my usual acrylic paints on a 12×12 inch canvas.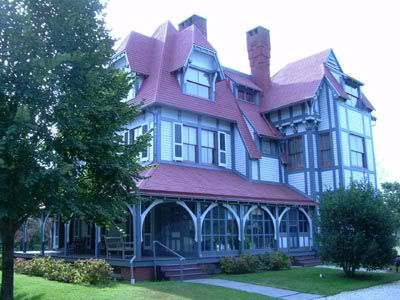 When last seen, the painting appeared as it does in the photo directly below.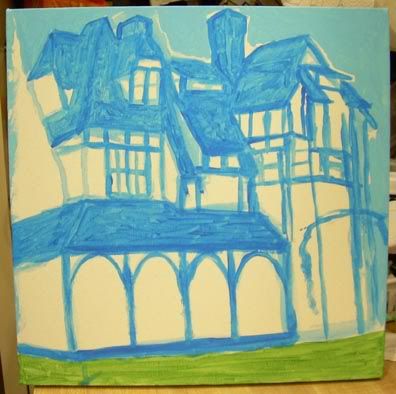 Since that time I have continued to work on the painting.
I don't believe that I've ever applied so much paint to a canvas in a single week. Almost all of the white is now covered with paint. I've added a grayish blue to the entire body of the house. Where the sky was still unpainted I added the same color. The effect is that the house now appears to emerge from its background. It's not what I was originally going for but it makes for interesting effect. I'll likely take a more conventional approach when I next work on this piece.
The current state of the painting is seen in the photo directly below.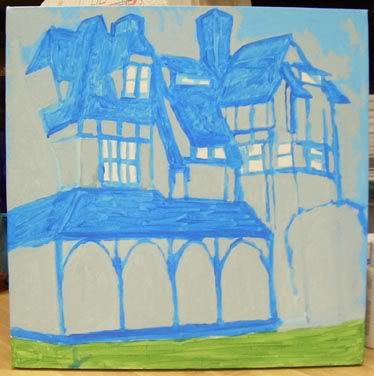 That's about it for now. Next week I'll have more progress to show you. See you then. As always, feel free to add photos of your own work in the comments section below.
Earlier paintings in this series can be seen here.