Hello again painting fans.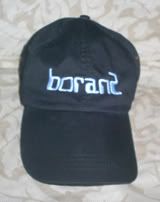 For this week's cycle I'll be starting an entirely new painting. And there is a story here, and a second story after that one. I was in Kent, Connecticut last weekend picking up my rejected Cape May House painting from the Kent Art Association. That is, it was rejected from placement in the current show, The President's Show, the premiere event of the season. I wanted to get it and have a little closure for the season. I feel that it is one of the best of my recent pieces and was not at all happy with its fate.
This was also the day of Kent's annual street fair. We walked along the main street through town. On our way back toward the car, we came upon this object of desire.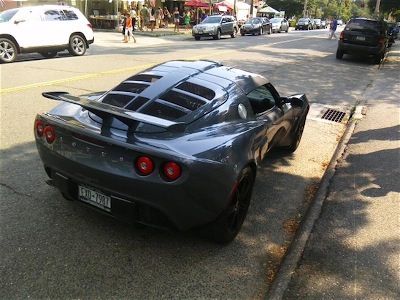 It is a Lotus Exige, a car that makes Ferraris seem common. After the disappointment of the the painting, this was a nice surprise, especially to someone who loves automobiles. I took this photo with my cell phone and made it my main screen. Subsequently, I decided to paint this scene, roadway and all.
That's when the trouble (and story number 2) began. I started this piece on an 8×8 inch gallery wrapped canvas. I painted for several hours. Ultimately, I was unhappy with the painting and started another one. It was from a photo of one of my old cars. I began on a 10×10 inch gallery wrapped canvas. (I was now into a car groove and couldn't shake it.) I was unhappy with this piece as well. I decided that I would overpaint the 2nd painting and start the Lotus once again. The result is below.
I am satisfied so far. This is only a start and there will be much more progress to come in the next few weeks. As always, feel free to add photos of your own work in the comments section below.
Earlier paintings in this series can be seen here.