Hello again painting fans.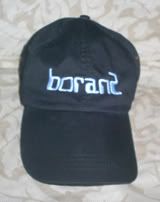 This week I will be continuing with the three turreted Victorian house in Cape May, New Jersey. I will be using my usual acrylic paints on a conventional 8×8 inch canvas. The photo that I'm using is seen directly below.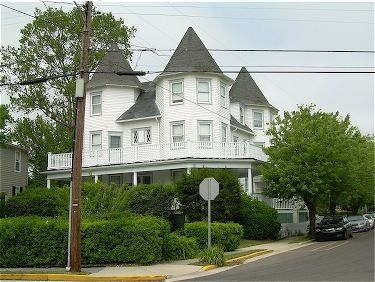 When last seen, the painting appeared as it does in the photo directly below.
Since that time I have continued to work on the painting.
Before going into the details, let me say that the photo has darkened the painting considerably. However, the photo still clearly shows the progress of this past week. I've gone a considerable way toward the look of the final house. I've painted white over the orange all over the body of the house. The left-leaning portions are blue to indicated shadowed areas. (Yes, the left should always be blue. 😉 ) I've done a similar arrangement on the roof but the lit portions will change to reflect the color of the original photo. Below, the covered area of the porch is blue, also to indicate shadow.
The current state of the painting is seen in the photo directly below.
I'll have more progress for you next week. See you then.
Earlier paintings in this series can be seen here.