Hello again painting fans.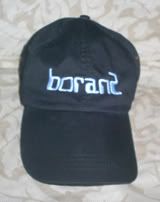 This week I will be continuing with the vintage Boeing Stratocruiser, my continuing detour from the Cape May 2nd Empire Victorian house. I will be using my usual acrylics on an 5 by 7 inch gallery-wrapped canvas.
When last seen, the painting appeared as it does in the photo seen directly below.
Since that time, I have continued to work on the painting
I have adjusted the contrast of the various elements of the airplane. I was unhappy with the contrast of the underside of the wing in the prior version. In revising it, I went over every element. While I was at it, I reshaped the nose and adjusted the Northwest Airlines corporate livery near the cockpit. I also added another layer of paint to the sky and foreground as well as the background plane. Note the dark paint delineating the foreground fence yet to come.
The current state of the painting is seen in the photo directly below.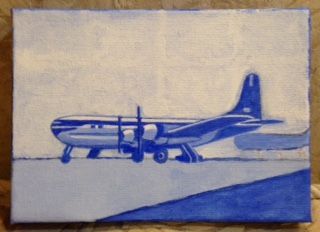 I'll have more progress to show you next week. See you then.
Earlier paintings in this series can be seen here.