Hello again painting fans.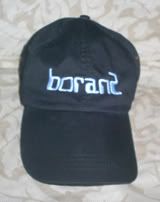 This week I will be continuing with the painting of the Cape May street scene. The photo I am using is seen directly below. I will be using my usual acrylics on an 8 by 8 inch gallery-wrapped canvas.
When last seen, the painting appeared as it does in the photo directly below.
Since that time I have continued to work on the painting.
I finally began to paint the left side of the house. I had intended to paint the tree/foliage seen on that side in the original photo. However, the huge mass of green dominated the painting. So I pruned it all back to the slim cone of green seen in the final photo. It will need to be reshaped with a curve outward toward the base as well as appropriate shadow and highlights. I've also continued the architecture of the structure. The upright shadows above the red car will need to be pruned back a bit as well. Note the windows facing toward the left. Shadow partially covers the upper window while completely darkening the one below. Finally, the upper window to the far left has been started but only as an outline. It and its brother below will be in place for next week.
I'll have more progress to show you next week. See you then.
Earlier paintings in this series can be seen here.