Hello again painting fans.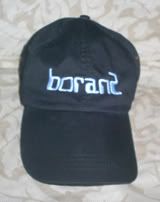 This week I will continuing with the painting of Heritage House in Kanab, Utah, seen in the photo directly below. I'll be using my usual acrylic paints on a 5×7 inch canvas.
When last seen the painting appeared as it does in the photo seen directly below.
Since that time I have continued to work on the painting.
I began by painting in the outline of the house in blue. I've also painted the edge of the canvas in the same color. I did this as this is a gallery wrapped canvas. I sometimes find myself having to paint the canvas edge where I've failed to adequately cover it during the process of painting. It can be a problem trying to match paint colors afer the canvas is finished.
The current state of the painting is seen in the photo directly below.
I'll have more progress to show you next week. See you then.
Earlier paintings in this series can be seen here.