I don't know what you say on 9/11, but Happy 9/11 just doesn't seem right. The last time I drank alcohol was 9/11/2014, so that's nine years now. This is the one time of year that I'll talk about sobriety because I'm not a preachy type. All I'll say is that if you're drinking too much, you already know it. And if you think you can't stop, you're probably wrong. You can at least give it a shot. Look at me, I'm still around after nine years. It's not impossible, so go for it! You'll be better off.
Did you see the thing about the Magic Bullet Theory from 88 year old Secret Service Agent Paul Landis who claims to have handled it on 11/22/63? If his memory is correct, it blows up the idea that one bullet did all that. But should we trust the recollections of an 88 year-old man about something that happened 60 years ago?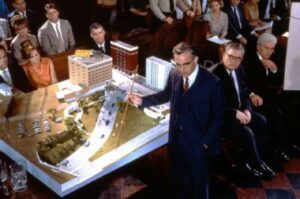 And why did Landis wait all these years to tell us that he took that famous bullet out of the presidential limousine himself and placed it on a stretcher at the hospital? Maybe he just wants to set the record straight before he dies, but I don't think he settled anything. Quite the opposite, actually.
The one thing that absolutely doesn't surprise me is that the Warren Commission never interviewed Landis who was the Secret Service agent detailed to protect the First Lady that day.
And in a demonstration that some things never change, Landis and his buddies were up to 5 a.m. the night before the assassination, proving that the service's record of drunkenness has a rich history.
My Podcast partner has softened on Jennifer Rubin but I hold grudges. In any case, she's here to tell us not to pay attention to polls because reasons and Nate Cohn is here to tell us all things that polls can tell us even if they can't really tell us what we want to know. The bottom line is that it's terrifying that Trump is polling even with Biden and no amount of spin can make it better. Not even Vince McMahon can make it better. We are all going to die, probably of this but maybe of other things.
Like it taking most of Joe Biden's first term to confirm a majority on the Federal Communications Commission.  Congratulations, Anna Gomez, now do something about Elon Musk throttling my account. And, oh yeah, he's throttling the New York Times, too. And the Ukrainian armed forces.
My heart goes out to the people of Morocco who have suffered a devastating earthquake. Of course, that unfortunate circumstance wound up forcing me to refresh my memory about little known things like the Polisario Front and Sahrawi Arab Democratic Republic. You see, Morocco and France disagree about who ought to have sovereignty over Western Sahara and that's complicating France's ability to provide disaster relief. More precisely, Morocco doesn't want to ask France for help. Personally, I think Morocco stop being dicks about the whole thing and let the Polisario Front have their victory.
My son was denied victory yesterday when his soccer match was canceled due to a fugitive from justice being somewhere vaguely in the area. They need to catch this guy because he ruined my Sunday plans. The Dallas Cowboys also ruined my plan to enjoy Sunday Night Football, the bastards. And this on the same day the Yankees were no-hit for 10 innings and still won 4-3 in the end.
And I did not realize that Natalie Merchant is back making music and doing concerts. I will try to go see her.
And, oh yeah, make sure to listen to our podcast. We'll have a new one up soon.