Welcome back.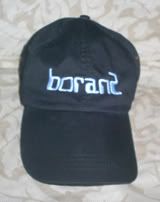 This week we'll be continuing with our project inspired by the Sedona, Arizona scene seen in the photo directly below. It is another small photo, this one depicting a group of condos with the red rock buttes behind.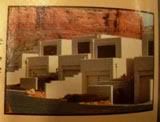 Once again, this one is being done on a small 5×7 canvas.
When we were last together, the painting appeared as it does in the photo seen directly below.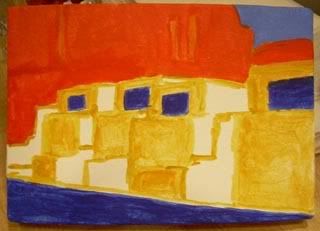 SInce last time I've spent some time working on the condos. I've added the light yellow color the lit areas. In the scene the portions face toward the right. I've also added blue to the deeply shaded areas, the same color as the shaded window areas. Finally, I've gone over the moderately shaded ochre areas. I expect to have only limited revisions to these areas and consider them largely done at this point. The current state of the painting is seen directly below.
That's all for now, see you next week.