Category:
Elections
The Republicans can't make a comeback if they rely on Trump's base, so the quicker he is discredited the better for the Party of Lincoln.
Read More

Popular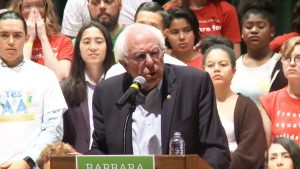 There is nothing that should be shocking about the resistance to Bernie Sanders' campaign.
Most Recommended
If it's going to be a big night for Sanders, we'll know it soon after the polls close at 7pm in Virginia.
Donate
Choose the option below that works best for you.