Hello again painting fans.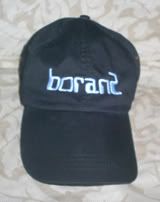 This week I will be continuing with the painting of Bell Rock in Sedona, Arizona. The photo that I'm using is seen directly below.
I'm using my usual acrylic paints on a 9×12 inch gallery-wrapped (frameless) canvas..
When last seen, the painting appeared as it does in the photo directly below.
Since that time I have continued to work on the painting.
I finally started the green area at the foot of Bell Rock and on the other side of the trail. Yes, it looks a bit like the cemetery at Boot Hill right now. I had some difficulty getting things to look right. I had to reverse a bit and paint those blue areas. These will provide a base upon which I will attempt, once again, to build the junipers seen in the photo. There is much left to do and I'm not particularly happy with this piece right now. I'll hope (and try) for the best.
The current of the painting is seen in the photo directly below.
I'll have more progress to show you next week. See you then.
Earlier paintings in this series can be seen here.