Hello again painting fans.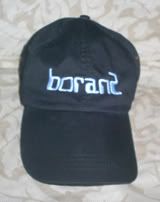 This week I will be continuing with the painting of the Cape May transitional-style house . I'm using the photo seen directly below.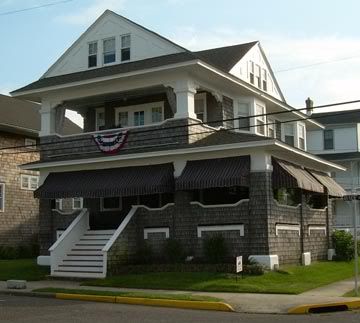 I will be using my usual acrylics on a 12 x 12 inch gallery-style (thick) canvas.
When last seen, the painting appeared as it does in the photo directly below.
Since that time I have continued to work on the painting.
I've now painted in the areas seen beneath the awnings. This is only a first paint layer of what will be heavy shadows. I've also added a layer of paint to the house body. It is now a it more like the shingles seen in the original photo but still needs much more work. The left-facing parts of the house now contrast with the highlighted right-facing areas. (No political implications intended.) Finally, I've added the first layer of green below the house. It will one day soon be a nice lawn.
The current state of the painting is seen in the photo directly below.
That's about it for now. Next week I'll have more progress to show you. See you then. As always, feel free to add photos of your own work in the comments section below.
Earlier paintings in this series can be seen here.