Hello again painting fans.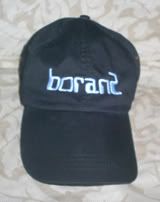 This week I will be continuing with the painting of the Second Empire Victorian. I am using the photo seen directly below. I'll be using my usual acrylic paints on a 6×6 inch canvas.
When last seen, the painting appeared as it does in the photo directly below.
Since that time I have continued to work on the painting.
For this week's cycle, I've painted the various elements of the house in colors that will carry through to the final result. To the left, the lit brick portions are now seen in a lovely shade of brown. Between them, the two story bay window is seen in a pale yellow, a shade also seen on the lit edge of the front porch. The roof's lit portions are a lighter brown. The remaining sections, all in shadow, are blue. You can now see where I'm going with this one. It is a perfect road map. There is much more yet to come.
The current state of the painting is seen in the photo directly below.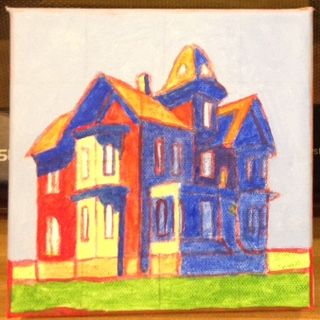 I'll have more progress to show you next week. See you then.
Earlier paintings in this series can be seen here.