Hello again painting fans.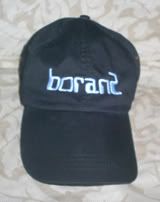 This week I will be continuing with the painting of El Morro National Monument. I am using the photo seen directly below. (A borrowed photo.) I'll be using my usual acrylic paints on and 8×8 inch canvas.
When last seen, the painting appeared as it does in the photo directly below.
Since that time I have continued to work on the painting.
For this week's installment I've done a bit of refinement. The blue of the butte is now darker with a few additional details. It will receive additional layers of paint eventually. The contrast with the yellow, which has been overpainted, is striking. Below, I've added to the green area and the white of the canvas is now mostly obliterated. I've added to the blue shadowed portions of the shrubbery and begun the separation of what will be a long shadow. There will be big changes for next week. Stay tuned.

The current state of the painting is seen in the photo directly below.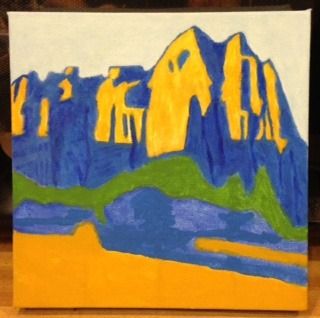 I'll have more to show you next week. See you then.
Earlier paintings in this series can be seen here.